Ultimate space battle poster. Digital edition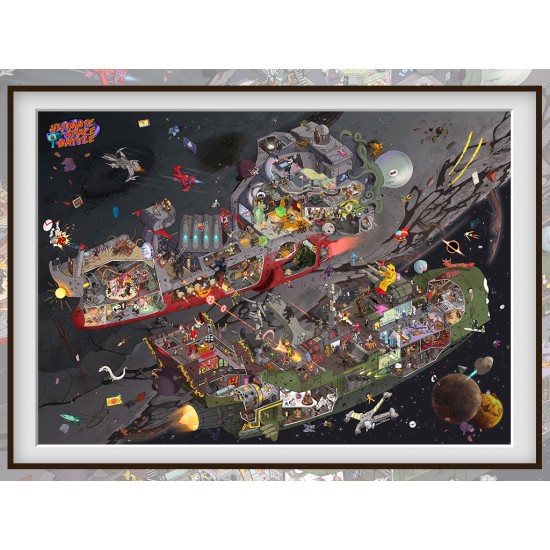 Ultimate space battle poster. New part of Universe 113. Digital edition

The poster depicts the battle of the Yamato and Arcadia spaceships. The poster contains more than 440 characters and 60 legendary items from 400+ universes of movies, games, comics, books and anime.

On the poster, you can find characters from the films "Dune", "Blade Runner", "Laputa Castle in the Sky", "Running Man", as well as the games of Wolfenstein, Asteroids, Donkey kong and other cult works of mass art.
Features:

Over 320 characters

60+ Legendary items

Over 400 universes

13 Spaceships
More than 40 widely know movie scenes

Fully hand drawn
Signed and numbered by artist Egor Klyuchnyk

This digital edition contains:
Ultimate space battle poster
Ultimate space battle poster numbered
Character list with numbers
Blueprint of spaceships
All files in PDF format, 300 dpi, 10033x7087 pixels or more.
You must be registered to download digital edition!